The International Council of Nurses/Florence Nightingale International Foundation Girl Child Education Fund (GCEF) supports the primary and secondary school education of orphaned daughters of nurses in four countries in sub-Saharan Africa: Eswatini (Swaziland), Kenya, Uganda and Zambia. In the last five years 102 girls graduated from school, and currently 82 girls are receiving funds under the scheme.
Diana Mumbula, who has been supported on the scheme for as long as she can remember, has recently followed in her mother's footsteps and qualified as a nurse. Her story illustrates her determination to succeed in life, and the powerful difference that individuals' donations to the GCEF can make to girls who might otherwise miss out on the vital education that they need to lead full, healthy lives. photo
Diana's story
"Both of my parents died when I was three years old. My mother was a nurse by profession and a member of the Zambia Union Of Nurses (ZUNO).
'I'm not really sure how old I was or how I became part of the GCEF scheme, because I was really young and so the details were arranged with my guardians. I know I was on the scheme when I was still at primary school in Mongu, Western Province, but I moved to Lusaka after passing my grade seven in 2009. When I left Mongu, ZUNO continued to be in touch with me through my guardians in Lusaka.
'Although I never got the opportunity to meet other girls in the scheme, I knew I wasn't the only one, because I was told we were about seven of us in Lusaka alone by then. Given the opportunity, I would like to meet the other girls.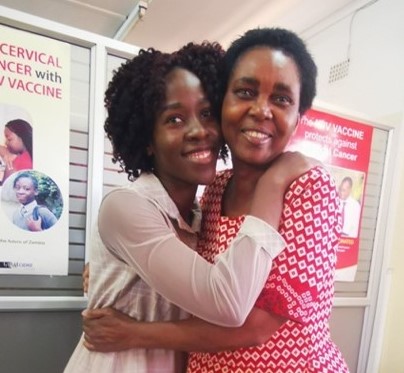 'The support I received from the scheme made a great difference to my education, as it reduced the economic challenges we had to face. Other than that, the solar powered lighting I was provided with really helped me a lot in my studies, because there were times when we would have no power and that made studying difficult. With the use of the solar bulbs however, studying was still possible.
'I really enjoyed both my primary and secondary education: I joined the children's rights club in grade seven, and in grade ten I became a member of the press club and a librarian.
'Following completion of my secondary education, I started thinking about what the best career for me would be. As a little girl I had always wanted to become a nurse because I wanted to follow in my mom's footsteps. With time, however, my reasons for becoming a nurse changed: I wanted a career that would fit in with my preferred lifestyle and one that would define me. I also wanted a career that would give me the opportunity to help and support others, as I have been supported.
'I decided to apply for nursing in 2016 for the 2017 January enrollment at Lewanika College of Nursing, Midwifery and Public Health. Through the help of ZUNO, I was accepted at the school, where I graduated as a registered nurse with a diploma.
'I did not really know what to expect but I enjoyed my college experience. I am currently not working, but I have applied at a few places and am waiting for deployment as a nurse.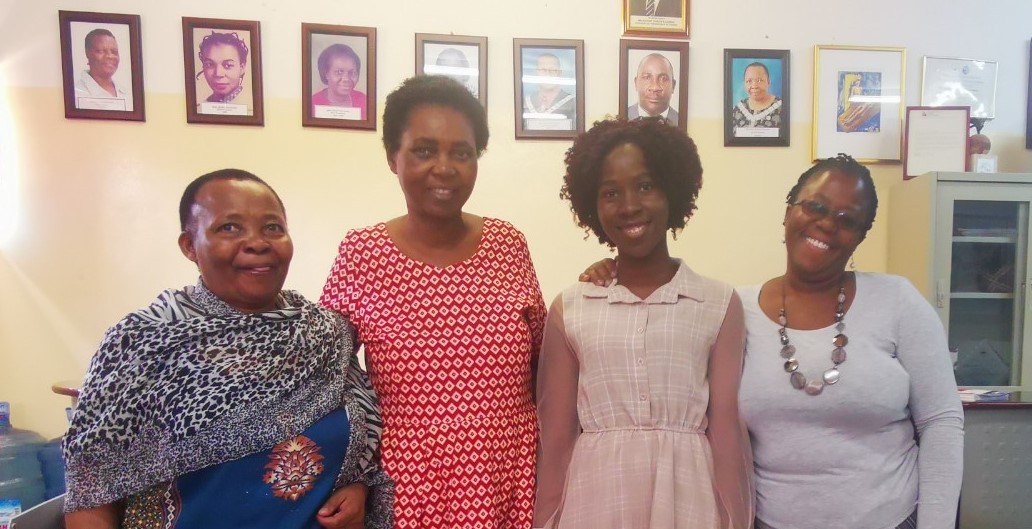 'In my case, I was fortunate that my guardians were able to fund my college education, but many girls are not able to follow their career choices because they cannot afford college fees. I would like to use this opportunity to ask if, in future, you might be able to support girls on the GCEF scheme all the way up to their university or college education, regardless of their career choice, and to help them in any way to find employment.
'The GCEF program has helped a lot of girls and I am glad to have been one of them. Many girls fail to complete their education and do not achieve their dreams because they lack funds, so the difference you make to the girls and families you support is very big. I really want to thank the funders and commend everyone involved. Please continue to fund girls in the same way you funded me."
To find out more details on how to donate, click here