The International Council of Nurses (ICN) initiated the Leadership For Change (LFC)TM  Programme in 1996, which aims to build the capacity of senior and executive level nurses from low, middle and high-income countries. It provides participants opportunities to gain a better understanding of organisational, regional and country level health challenges, obtain insight into their own personal leadership style, and improve their ability to affect organisational or system change to improve the healthcare services in terms of quality, cost, access or workplace environment. The LFC Programmes are tailored to respond to the specific needs of the countries in which they are implemented.
In 2015, the Taiwan Nurses Association (TWNA) joined this Programme. Led by Dr Stephanie Ferguson, ICN former LFC Director and Dr Kristine Qureshi, ICN LFC Global Director, 42 nurse leaders completed their LFC training in Taipei. From the 2 cohorts, 13 participants were selected to become certified trainers, who have gone through the newly revised LFC Programme three times and are available to provide regional training in Asia. Some more qualified trainers will be selected from the 3rd LFC Programme cohort, which started in April this year and will be concluded in April 2020.
On 2-5 September 2019, 22 senior nurse leaders continued their LFC Workshop 2 in Taipei. At the opening session, President Hsiu-Hung Wang warmly welcomed all the participants back and extended her gratefulness to the trainers. Dr Wang said "These certified trainers are the TWNA most precious cadre, who have highly committed and dedicated their time, knowledge and experience to helping LFC. I am very proud of them."
Dr Lian-Hua Huang, ICN Board Member said "It is so wonderful that we are together again. When we are together, we can make lots of things happen." She explained that "TOGETHER" is the watchword of Ms Annette Kennedy for her 4 year-term (2017-2021) as ICN President. She further emphasized the importance of LFC as the most essential work of a leader is to create more leaders. Get together, work together, we nurses become more visible.
Like the past few years, the 4-day LFC workshop 2 was run very successfully and highly rated by the participants.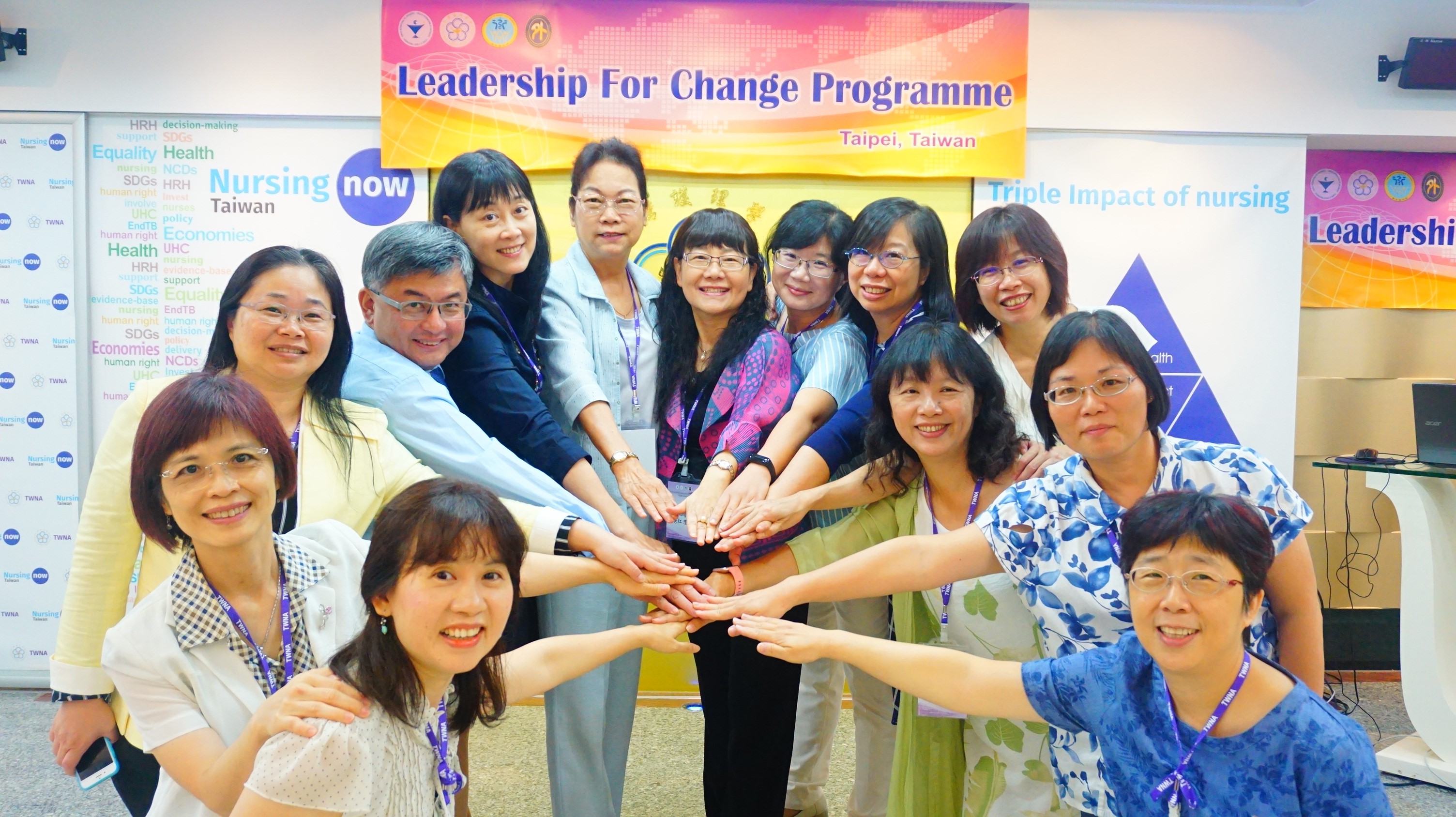 LFC Workshop 3 and Training of Trainers (TOT) have been scheduled to take place on April 21-24, 2020. Twenty two participants will complete their training and then decide if they would continue the TOT workshop that concludes every LFC to ensure the sustainability of the programme locally by giving trainers the capacity to train other cohorts of nurses in their countries.